Upcoming Showcases
Images of Success
The Images of Success™ Series is a collection of volumes that showcase the world's foremost leaders and power brokers. The series has an impressive advisory panel of the world's most respected commentators, economic and social analysts whose insightful narrative will showcase annual editions, structured around four success archetypes – visionaries, influencers, mavericks and warriors – featuring personalities who are the present-day history makers of the nation. The series is a glittering compilation of true and inspirational success stories of super achievers who have emblazoned the might of their nation across the world.
The upcoming India and UAE editions celebrate 33 iconic citizens whose talent, spirit of entrepreneurship, impeccable leadership, courage and determination has put their countries on the global map. Both books will be exquisitely presented as a limited edition collector's item across the world
The books will be promoted globally across various media platforms including web, print and television. The Series' dedicated web portal, www.ios-series.com, will feature exclusive interviews, articles, events, blogs and updates from the year's showcased achievers and invite nominations for feature personalities for upcoming editions.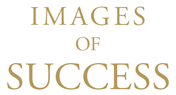 IE Luxury Brand Marketing
One of IEDEA's key strengths is its reputation in the market. IEDEA has an extensive client base of HNW & UHNW individuals developed over the last 26 years in the UAE, of buyers who would be interested in certain luxury projects. They are from the UAE, UK, Kenya, Germany, and USA, among other countries, offering businesses a chance to not only tap into the UAE NRI market, but also an international pool of clients. We facilitate introductions for our clients with businesses and projects that are sustainable, reputable and offer unparalleled luxury.
Nurai Island & Zaya
The island that Newsweek called 'The Most Luxurious Real Estate on the Planet'Nurai Island, the elite island development off the UAE mainland, Zaya's flagship project is one of the most sought-after residential playgrounds for the world's most influential people. Home to a single world-class boutique resort and a limited number of exclusive private residences, Nurai Island takes luxury to a whole new level.
IEDEA's PR and Image Management team exclusively manages Indian PR and an UHNW Indian clientele for Zaya Real Estate, Abu Dhabi's most promising luxury development company, headed by Nadia Zaal, the pioneering Emirati businesswoman who also successfully delivered Al Barari – Dubai's uber luxurious and exclusive gated community.
For more information on Zaya Nurai Island, visit www.zayanuraiisland.com
Sobha
Sobha stands and strives for benchmark quality, customer centric approach, robust engineering, in-house research, uncompromising business ethics, timeless values and transparency in all spheres of business conduct, which have all contributed to making it a brand trusted for excellence. Sobha is an organisation where quality meets excellence, technology meets aesthetics and passion meets perfection.
By 2013, Sobha Group's presence in Dubai was solidified by their joint venture with Meydan Group. Meydan Sobha is developing an uber-luxury villa community that encompasses 1,500 villas, known as Mohammed Bin Rashid Al Maktoum City – District One.
IEDEA's PR and Image Management team exclusively manages Indian PR and an UHNW Indian clientele for Sobha Hartland, a mixed-use luxury development spanning villas, row houses, apartments, schools, hotels, retail outlets and entertainment facilities.
Both projects are located in the heart of Dubai, situated 3 km from the city's key landmarks, including Burj Khalifa, Dubai Mall and DIFC.
For more information on Sobha Group, visit www.sobha-me.com